You constantly worry about the electricity bills. You worry about the power going out at the worst moment.
Now, what if I told you that this can be solved in a much simpler, better and more exciting way?
Meet LED Solar Street Light - the best solar light to illuminate your path.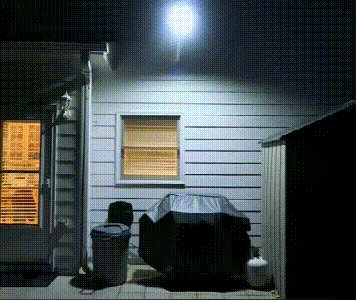 The operations of these lights is automated for they have sensitive motion sensor. Whenever there is motion near the lights, they increase brightness. With this, you get the assurance of optimum security throughout the night.
✅DIY Installation
✅Brighter than ever
✅IP65 Weatherproof materials: Weather-resistant, rustproof, heavy-duty resin frame provides extra reliability and durability, especially in humid climates and coastal communities. You don't have to worry about rain damage and sun exposure. These LED Solar Lights can also get charged with ice/snow in the Solar Panel.
✅Color temperature: White light 6000-6500k
✅800 W
✅Remote Control with 3 build-in modes
✅Motion Sensor
✅Intelligent Light Detection Sensor
BENEFITS
No need wires or electrical power
Dusk to Dawn mode
Motion Sensor with 2 modes
ON/OFF switch
These Solar Light System built will stay ON at full brightness all night long. Our solar powered outdoor lights DO last ON All Night Long
These Solar Lights last up to 10 hours during the night with only 6 hours of direct sunlight on the solar panel
Package include: 1 x Solar Light Kit
FREQUENTLY ASKED QUESTIONS
What type of Photocell do the lights use?
- Our LED solar lights work with photocell dusk to dawn which means that they will automatically turn ON and OFF with the sense of natural light, plus they can be manually turned ON and OFF by using the switch/button that is integrated with the lights.
How long the lights stay ON during the night?
- Our outdoor solar lights can stay ON all night long.
Do they need any wires for installation?
- Our solar lights are 100% wires free. All you have to do is putting it in the desired place, push the turn ON/OFF button in the lamp, and that's it. That simple!